In an era dominated by digital content and imagery, it's become more important than ever for businesses to stand out from the crowd. When it comes to showcasing your brand, products, or services, the photography you choose to represent your business can make or break your online presence. While stock photos may seem like a convenient choice, relying on your own bespoke photography, especially when done by a professional photographer, is not just important; it's a game-changer. Let's dig deeper into the reasons why custom photography is a must for you and your growing business.
1. Uniqueness Sets You Apart
Stock photography, though readily available and cheap to curate, can be used by countless other businesses, including your competitors. This dilutes your brand's uniqueness and makes it blend in rather than stand out.  In fact lets go a little bit further - using stock photography is a bit like walking into a Christmas party and 3 other people are wearing the same dress that you bought especially for this event. Imaging you were placing an advert in a magazine or posting on social and a competitor of yours was advertising too and they just so happen to be using the same image - and yes, even with millions of images out there as stock to choose from THIS HAPPENS!!!
By investing in custom photography, you ensure that your visual content is exclusive to your brand. It's an opportunity to showcase your products, services, and ethos in a way that no one else can replicate. Each image becomes a powerful tool to convey your unique brand story - and you can use each image over and over again.
2. Authenticity Builds Trust
In an age of skepticism and information overload, authenticity is the key to building trust with your audience. Custom photography reflects the real essence of your business. Whether you're capturing the passion behind your Equine pursuits, showcasing your commercial endeavours, or adding a creative twist to your fine art projects, custom photos tell an authentic story.
When potential customers visit your website or engage with your social media, they want to see the genuine face of your business. Custom photography conveys transparency and sincerity, building a stronger connection between your brand and your audience.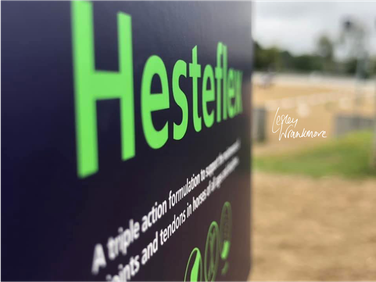 3. Tailored to Your Brand
Your brand has its unique personality, values, and style. Stock photos may not always align with these essential elements. With custom photography, you have the freedom to tailor your visuals to your brand identity. Each image can be meticulously crafted to convey your specific message, creating a cohesive and compelling brand image across all your platforms.
Lesley Wrankmore & Brand Alchemy Consulting, with their specialisation in Equine, Lifestyle, commercial, and fine art photography, will work closely with you to ensure that every image encapsulates your brand's essence, be it the elegance of Equine photography, the professionalism of commercial shots, or the creativity of fine art visuals.
4. A Personal Touch
Custom photography allows you to add a personal touch to your content. Whether it's behind-the-scenes shots, candid moments, or shots of your team members in action, these images can help humanise your brand. People connect with people, and these personal elements in your photos make your brand more relatable and endearing.  Oh and don't forget YOU! It's really important to put YOU in the picture too - not every single shot, but make sure you appear in a few. By doing this again you increase the authenticity and take ownership of your brand photography. If you're not comfortable in front of the camera, then add action shots of you working, side shots or ask Lesley to get creative - but most importantly talk to us about how you feel in front of the camera - if you don't we will most definitely ask!
5. Enhanced Social Media Presence
Social media is a visual playground, and it's where most of your audience will be engaged. Custom photos for your social media posts set you apart from the sea of generic stock imagery. With attention-grabbing visuals, you can increase your engagement, reach, and impact on platforms like Instagram, Facebook, and Twitter. Don't forget - if you 'own' the photo, you can pretty much do anything with them as you can request full commercial copyright from your photographer. 
 6. Powerful Marketing Material
From brochures and flyers to posters and online ad campaigns, custom photos are the backbone of your marketing materials. These images not only communicate your message effectively but also make your marketing campaigns more memorable and persuasive. They have the power to evoke emotions and drive customer action.
7. The Legal Stuff
Licensing of photos, understanding what licensing means & what is in your photos matters - for private images or commercial photography. If you are using a professional photographer, they will take care to make sure model and property release forms are all completed properly. They will consider every detail - after all if you use a photograph which contains a building or the property of someone else, then you need to make sure it is OK to use it. Likewise, if after reading this blog, you still decide to stick with using stock photography, then if you are using it for your business, then you MUST check that the photo is available for commercial use and any restrictions placed on it for editing, types of use etc. Get the editing or usage wrong and it can quickly change a cheap stock image into an expensive mistake!
Choosing a professional photographer like Lesley Wrankmore is the icing on the cake. With her specialisation in Equine, commercial, and fine art photography, along with her creative twist, she ensures that every photo is a work of art and hits your brief. Lesley brings her years of marketing and creative expertise to capture the essence of your business in the most captivating and unique ways. Her skill, creativity, and attention to detail make her an ideal choice for businesses seeking exceptional visual content.
There is no doubt that custom photography is an investment, but it goes way beyond aesthetics; it's a strategic move to build a distinctive brand, connect with your audience, and convey your authenticity. Using a professional photographer like Lesley from Brand Alchemy Consulting, you can be sure that your images will take your business to new heights.
Make the switch from stock to bespoke photography, and watch your brand come to life.