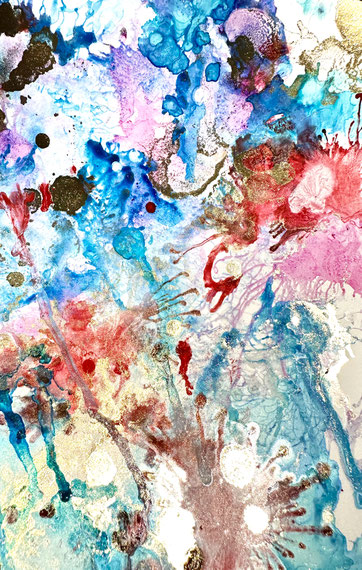 Running a growing business is an exhilarating journey, but it comes with its fair share of challenges. As your business expands, you might find yourself stretched thin, wearing multiple hats, and dealing with a never-ending to-do list. Among these competing demands, marketing often gets pushed to the back burner. This is where the need for freelance marketing services comes in, and it's precisely why we founded Brand Alchemy Consulting - we're here to support you and keep your business growing.
No Time for Marketing in a Growing Business?
In the whirlwind of running a growing business, time becomes a scarce commodity. You're juggling operations, customer service, finance and the myriad of other responsibilities that come with expansion. Marketing often takes a backseat, not because it's any less important, but simply because there are not enough hours in the day. In today's competitive market, if you don't have effective marketing, then actually it's probably time to close the doors - as it goes without saying that without marketing, your business is simply not going to talk to enough prospective customers and won't be visible to a large proportion of your target market. Effective marketing and branding makes sure your name and business gets out there!
Outsourcing your marketing to experienced freelancers or consultants such as Brand Alchemy Consulting can free up valuable time and save you lots of headaches! The experts can focus on the marketing strategies, campaigns, and activities that will help your business thrive, allowing you to concentrate on what you do best: managing and growing your company.
Specialist Help for Your Unique Needs
Every business is different, and there is no one-size-fits-all approach to marketing. You may find yourself in a position where you need specialist knowledge and skills for a project that your in-house team just doesn't have currently or perhaps a key team member needs to take some time out of the business and you need flexibility.
That's exactly where freelance marketing professionals are your solution. They bring a wealth of experience and expertise to your team, offering a fresh perspective and tailored strategies that align with your business goals.
At Brand Alchemy Consulting, we understand that one of the primary reasons businesses seek freelance marketing services is to access specialist knowledge they don't already have. Whether it's creating a content marketing strategy, optimising social media campaigns, or diving into data analytics, our freelance marketing experts have the skills to meet your specific needs.
Growing the Team Without the Headache of Headcount
As your business expands, you might need more hands on deck to manage your marketing efforts effectively. However, the prospect of hiring full-time employees can be daunting. The cost, time, and administrative responsibilities that come with headcount can be overwhelming.
Freelance marketing services offer a flexible solution. You can scale your marketing team up or down as needed without the complications of permanent staff. It's a headache-free approach to expanding your marketing capabilities, allowing you to access a diverse range of skills without committing to long-term employment contracts.
Bringing in Expertise That You Don't Already Have
Effective marketing requires a diverse set of skills, from content creation to search engine optimisation, email marketing, and more. These are skills that might not be readily available within your existing team. Freelance or project based marketing professionals like Brand Alchemy Consulting bring a fresh injection of expertise and talent that can elevate your marketing efforts at specific times - either long term, short term or for retainer based hours every month.
At Brand Alchemy Consulting, we provide businesses with access to a network of specialist freelancers who excel in their respective domains. We bridge the gap between your current capabilities and your marketing aspirations, ensuring that your business has the skills and knowledge it needs to thrive in a competitive marketplace.
Brand Alchemy Consulting: Your Partner in Marketing Success
At Brand Alchemy Consulting, we offer a range of tailored services to meet your specific marketing needs and budget constraints. Our support services include:
Creating a Marketing Plan: We work closely with you to develop a comprehensive marketing strategy that aligns with your business goals.

Running Social Media: Our experts manage your social media platforms, engaging with your audience, and increasing your online presence.

Brand Creation: From formulating a brand profile, researching the competitive landscape to creation of design options and brand awareness campaigns, we can support your brand ambitions.

Delivering Creative Content: We produce captivating content for your website, blogs, and marketing materials to ensure your brand stands out.

Retained hours: If you need regular marketing support, we can book in dedicated time to work on your projects on a weekly or monthly basis. And yes your hours are flexible too between months with our Rollover Retainers too!
Outsourced Marketing Team: For those who want a complete marketing solution, we can function as your dedicated marketing team, assembling a team of specialist freelancers to handle all aspects of your marketing efforts.
Our goal is to provide a bespoke service that is right-sized for your unique needs and budget. We understand that no two businesses are the same, and we tailor our services to ensure you get the support you require to achieve your marketing goals.
In the ever-evolving landscape of marketing, freelance services offer the flexibility and expertise that growing businesses need. Let Brand Alchemy Consulting be your partner in transforming your marketing efforts, driving growth, and ensuring your business thrives in an increasingly competitive market. CONTACT US TODAY to discover how we can help your business reach its full potential.